ZTA Ceramics introduction from Chemshun Ceramics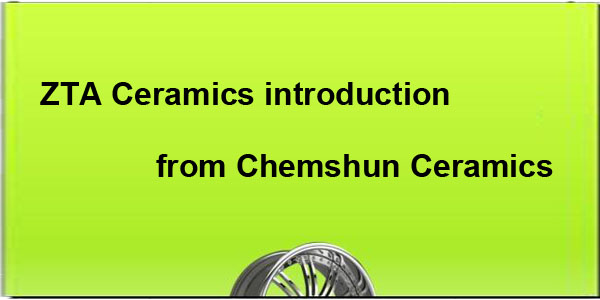 Zirconia aluminia also called zirconia toughened alumina, a combination of zirconium oxide and aluminum oxide, typically consists of alumina with a 10 to 20 percent zirconia concentration, which enhances the strength of the alumina. To achieve the increase in the composite's strength, a process known as stress induced transformation toughening takes place.
ZTA ceramics has characters of white, corrosion resistance, chemical stability. Hardness of alumina and toughness of zirconia formed a high strength, high toughness excellent complex, which has wide application. At room temperature it has higher flexural strength and fracture toughness, which is excellent abrasion resistant materials .
ZTA ceramics has much more cost than alumina ceramics,and lower cost than zirconia. but from its properties, it is much more abrasion resistance, corrosion resistance, Higher fracture toughness. So which is typically applied as Impellers,fluid delivery system components,insulators,
probe bodies and so on .