Wear Resistant  Linings                                           
Chemshun Alumina ceramics as  wear resistant  lining for protecting material handling system equipment from abrasion damage.
---
Product description:
High alumina ceramic welded tile with hole provide excellent abrasion and impact resistance for industrial friction equipment. Alumina tile frequently-used as wear liner for hopper, cyclone , Chute ,separator, bunker, impellers and agitators, fan blades and fan casings, chain conveyors, mixers ect, it is easily weld installation to machine no matter extremely high or low temperature working environment, also best wear resistant choice for dynamic operation equipment.
Chemshun Ceramic Product Salient Property:
>  Excellent wear and abrasion protection property
>  Lower production and maintenance cost
>  Excellent corrosion resistance property
>  Excellent impact resistance property
>  Excellent heat resistance property
>  Easy to handle size and weight
>  Fast and safe installation
Chemshun Ceramic Advantage:
>  Afford the standard and pre-engineered tiles
>  Professional technical team to afford CAD designs
>  Professional installation team to afford install service
>  Well established process as per international standards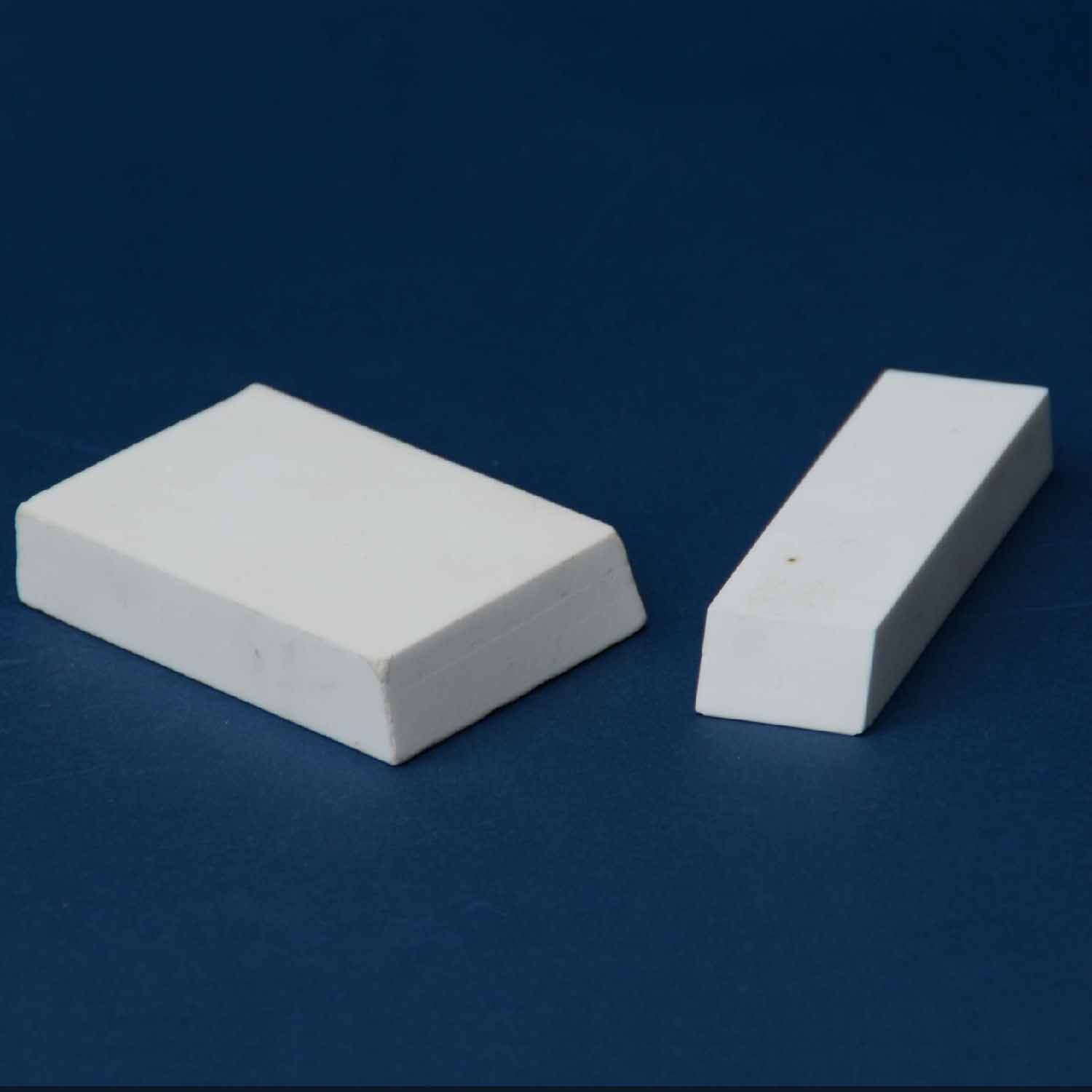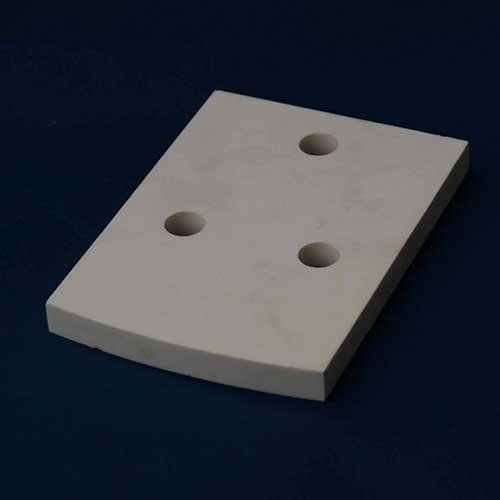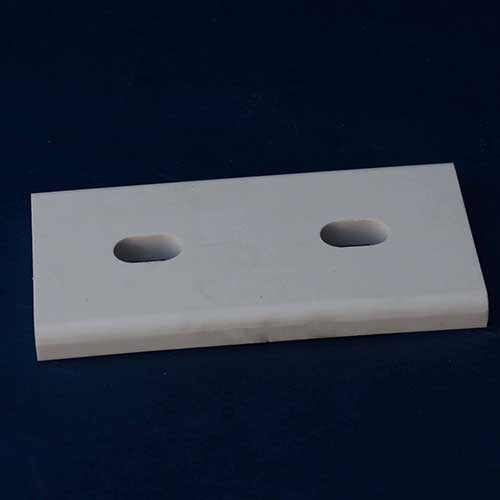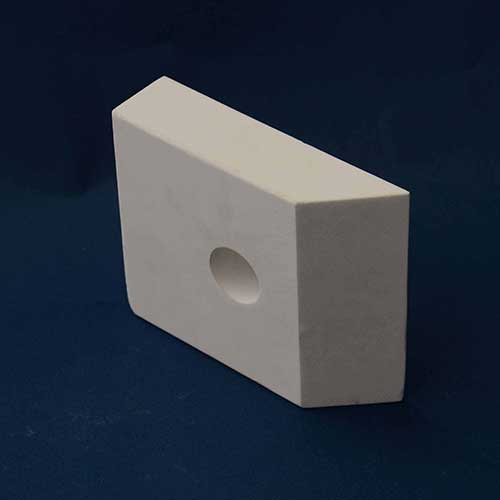 Technical parameters:
Technical Data of Alumina ceramic product from Chemshun
Properties
Unit
Typical Value
Alumina Content
%
92
95
Density
g/cc
≥3.6
≥3.7
Water Absorption
%
None
None
Rockwell Hardness
HRA
80
85~88
Compressive Strength
20ºC,Mpa
850
950~1000
Flexural Strength
20ºC,Mpa
280
300
Max Using Temp
ºC
1250
1250
Thermal Expansion Coefficient
1×10-6/ºC
7.3
8.3
Application Industry from Chemshun
Industry
Equipment System
Equipment parts
Cement
Pre-blending system for crashing limestone and crude fuel
Chute,Bunker,Pulley lagging

,discharge cone

Raw mill system
Feed chute,Retaining ring,

Scraper plate,Seal ring,

Pipeline,Bucket guard,Cyclone,

Powder concentrator body,Bunker

Cement mill system
Chute,Bunker,Fan vane wheel,

Fan casing,Cyclone,Circular duct,

Conveyer

Ball mill system
Pulverizer exhauster's body and

vane wheel,Powder concentrator's

body,Pulverized coal's pipeline,

Hot air duct

Sintering system
Inlet/Outlet bend,Wind value plate

,Cyclone,Chute,Dust collector's pipe

Afterheat system
Separator's pipeline and wall
Steel
Raw material feeding system
Hopper,Silo
Batching system
Mixing bunker,Mixing barrel

,Mixing disk,Disk pelletizer

Sintered material transport system
Hopper,Silo
Dedusting and Ash discharge system
Dedusting pipeline,Bend,Y-piece
Coking system
Coke hopper
Medium-speed mill
Cone,Separation buffles,Outlet pipe

,Pulverized coal's pipeline,Burner cone

Ball mill
Classifier,Cyclone separator,Bend

,Powder concentrator's Inner shell

Thermal power
Coal handling system
Bucket wheel machine,Coal Hopper

,Coal Feeder,Orifice

Ball mill system
Separator's pipe,elbow and cone

,Coal mill's elbow and straight tube

Medium-speed mill
Coal mill body,Separation buffles

,Cone,Pipeline,Elbow

Fall mill
Pulverized coal's Pipeline and Elbow
Dedusting system
Dedusting's Pipeline and Elbow
Ash discharge system
Fan duster's shell,Pipeline
Port
Transporting material system
Bucket wheel machine's disk and hopper,Transfer point's hopper,Unloader's hopper,
Smelting
Transporting material system
Measuring hopper,Coke hopper

,Vibrating screen's chute,Head valve,

Intermediate Bin,Tail bin

Batching system
Batch hopper,Mixing machine
Burning system
Ash bucket,Pump calcine tube,Hopper
Dedusting system
Dedusting's Pipeline and Elbow
Chemical
Transporting material system
Hopper,Silo
Dedusting system
Dedusting's Pipeline and Elbow
Processing equipment
Vibromill liner
Coal
Coal handling system
Bucket wheel machine,Coal Hopper

,Coal Feeder,Silo

Coal washing system
Hydrocyclone
Mining
Transporting material system
Hopper,Silo
Chemshun wear resistant liner tile package pictures :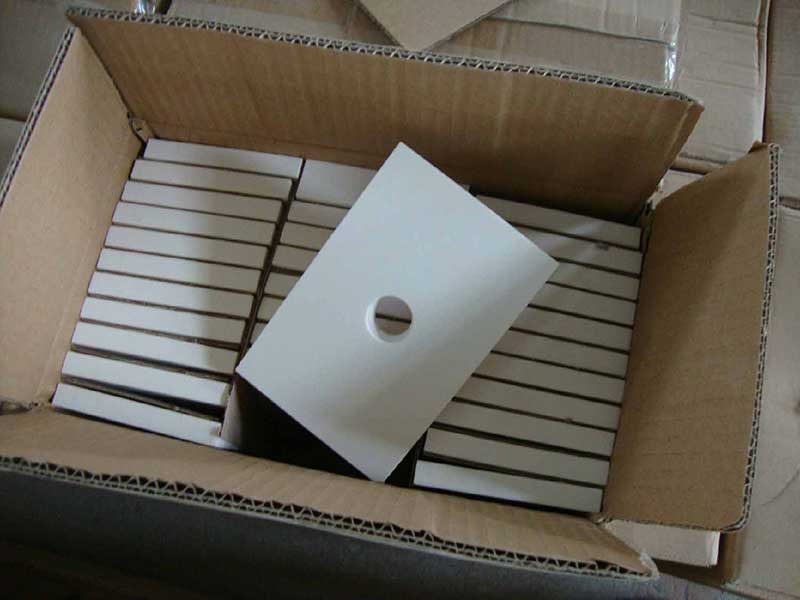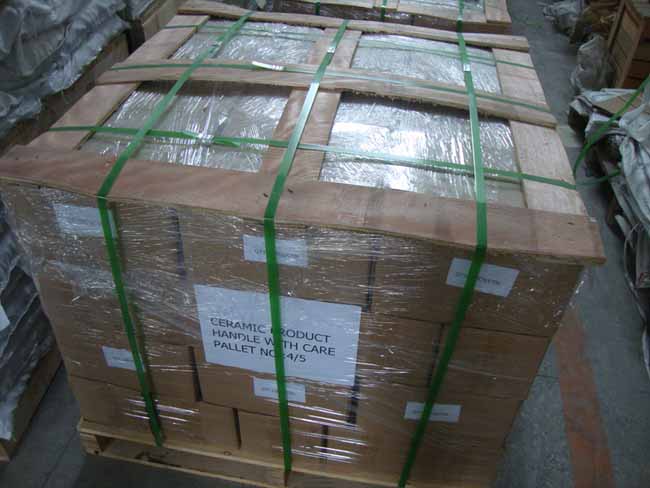 Product Technical Data (1:wear resistant ceramic)
Chemshun Ceramics also recommends these other Alumina Ceramic Tiles:
---