Wear Ceramic Lining Sheet                                          
Wear ceramic lining sheet is popularly applied for roller conveyor, chute and other equipment with special angle , size, radian because of flexible sizes and plane 

---
Wear ceramic lining sheet consist of small hexagonal or square tile glued on acetate silk or other special medium. this ceramic tile mats has character of  thin thickness, low weight,flexibility.
which is ideal in applications where weight and space are limiting factors. this tile mats are easily installed by epoxy resin adhesive.
Advantages : much flexible and easy installation by epoxy resin adhesive,  ideal for convave and convex surfaces face where standard tile will not readily fit.
Chemshun wear alumina lining sheet sizes and property :

Chemshun Ceramic tile linings application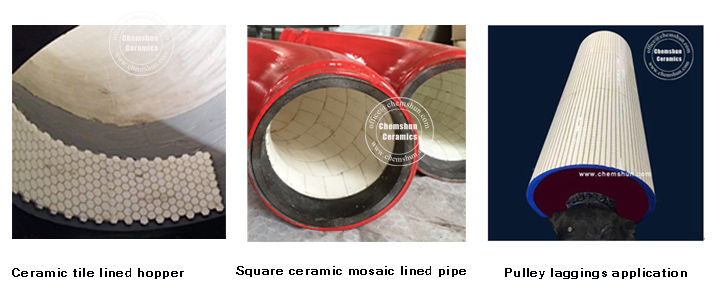 Chemshun ceramic tile mat production and package: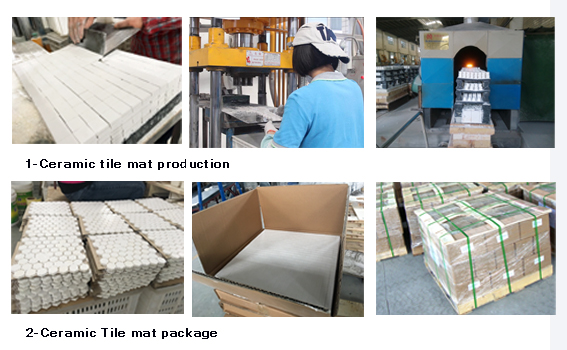 Chemshun wear ceramic lining sheet types :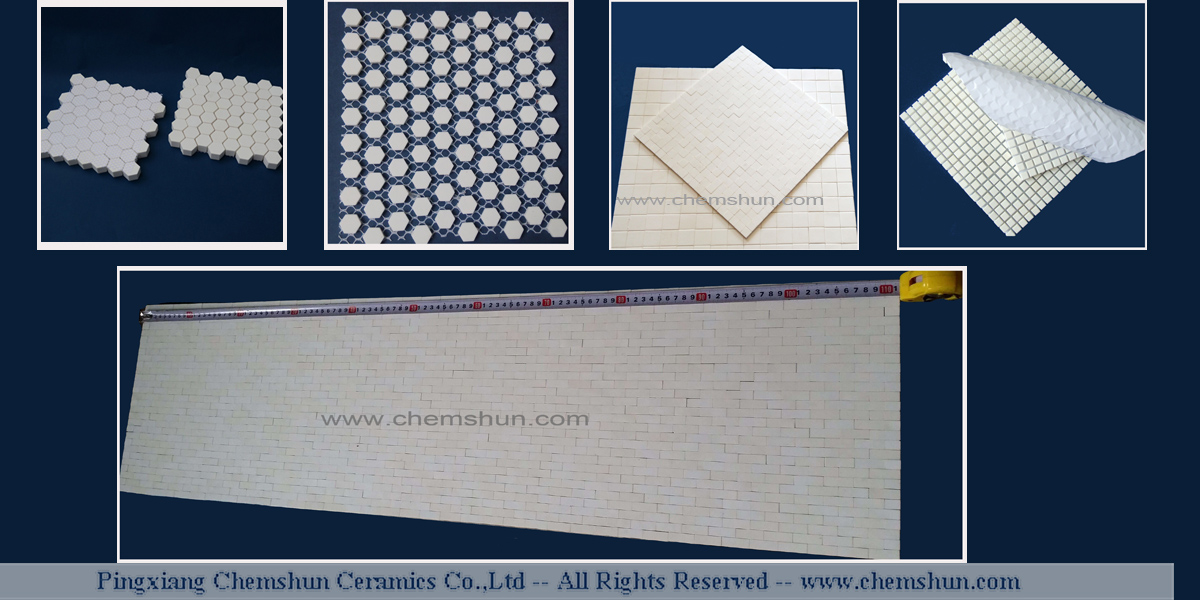 Product Technical Data (1: wear resistant ceramic)
Other ceramic products commended by Chemshun Ceramics
---
---