The equipments used to handle coal materials include hopper, pulverized coal separator,coal pipe, pulverized coal concentrator cone, cyclone ,coal powder bend,coal powder feeding pipe etc. coal material particle is large ,so for a long time, coal power plants suffer from high wear problems for their equipments. and hopper is best serious one .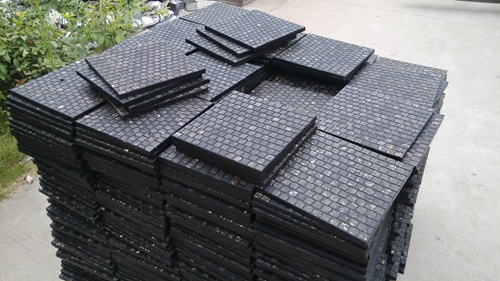 Rubber ceramic wear liner is ideal ceramic impact liner for coal hopper. it is hot vulcanized with high tensile strength nature rubber sheet and ceramic materials .
Chemshun Ceramics company rubber ceramic wear liner installed in the surface of hopper by bolt or epoxy resin, which is much easily replaced .