Trapezoidal Pipe Tile Liner                                     
wear resistant ceramic trapezoidal tile widely used as pipe tile liner, it can effectively protect industry equipment from abrasion damage.
---
Chemshun wear resistant ceramic tube pipe tile liner is of wear resistance , impact resisting, easy operation, etc., is ideal surface abrasion resistant material of bulk material transfer equipment in iron & steel works, thermal & power plants, port and terminals , cement.
Alumina Ceramic curved plate and trapezoidal taper tile fabricated as pipe linings for its radian and angle specially designed , best choice of cyclone , bend pipe, orifice , transition , inner cone ect equipment.
Chemshun can offer engineering ceramics and pre-fabricated ceramics lined equipment for customer's abrasion resistant project drawings .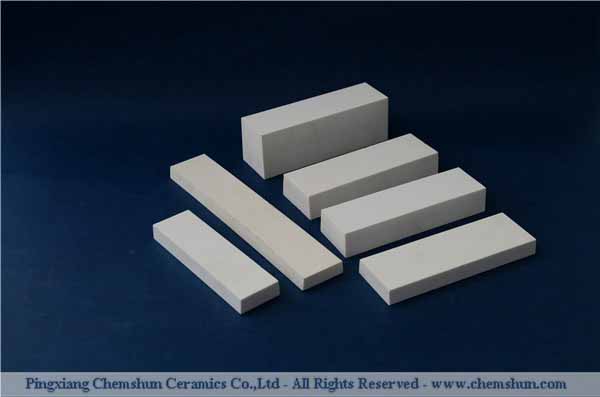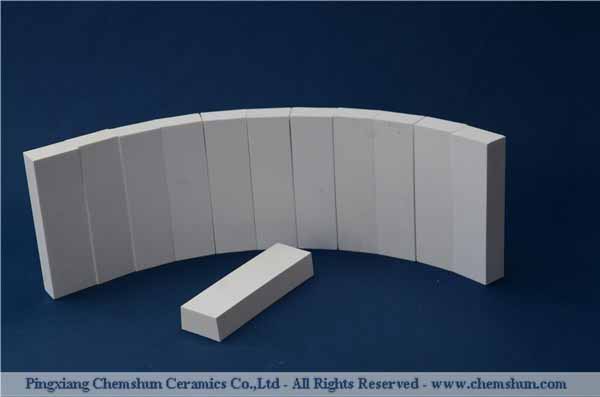 Export:
Our products have been exported to many countries: Australia, Chile, USA, Russia, UK, Indonesia, etc., good quality have be approved by our clients.
Product Technical Data (1:wear resistant ceramic)
Chemshun Ceramics also recommends these other Ceramic Alumina  Tiles:
---