How to solve wear resistant ceramic peeling off for magnetic separator ?
Wear solution is widely required in bulk material handling field.Chemshun Ceramic manufacturer is professional wear resistant ceramic materials producer and supplier.typical wear resistant ceramic like pulley lagging tile with dimples are widely applied in magnetic separator equipment. Chemshun Ceramics share the reason why  ceramic liner peel off in magnetic separator .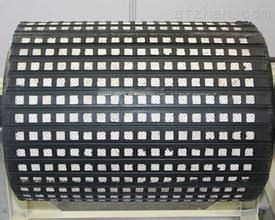 First, the thickness of the ceramic sheet is not uniform. In the process of pasting the wear resistant ceramic, the whole plate is pasted, which causes the ceramic sheet and the metal substrate to be in close contact with each other, resulting in weak bonding and easy to fall off during use. If it is compacted piece by piece, the surface of the drum after the sticking will be uneven, and the flow of the flow will be uneven during use, which will not work well. High-strength ceramic glue is used. The porcelain adhesive is strong and not easy to wear, which greatly reduces the number of ceramic pieces falling off.
Second, the alumina tile is not angled, which can not form a strict combination, the missing parts are quickly worn through during the use process, the ceramic sheet of alumina does not meet the standard, the wear resistance is not enough, the service life can not meet the requirements. With the matte ceramic sheet, the high-hardness ceramic sheet has a flat surface, small thickness tolerance, and the surface of the ceramic sheet has pitting, which increases the bonding area and strength of the ceramic sheet, and is less likely to fall off than the ordinary ceramic sheet.
Third, to ensure the normal construction temperature of ceramic glue, especially in the winter, we must find a way to solve the insulation problem. If the flat magnetic separator ceramic sheet is peeled off during use, it should be repaired quickly with a repair coating to avoid large-area peeling of the wear resistant ceramic sheet